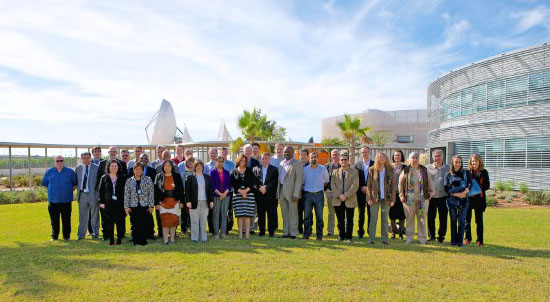 92nd Session of the ICC Ma​nagement Committee, UN Support Base in Valencia. Photo: DFS
ICC i​s governed by a Management Committee (MC) which is comprised of one representative from each Partner Organization. The MC elects its chairperson for a renewable one-year term. The MC meets twice a year in plenary sessions.
An Advisory Group (AG), consisting of up to nine MC members, works throughout the year with the ICC Director to undertake preliminary work on topics of interest, to provide advice on MC agendas and documentation, and to make recommendations on items presented for decision to the MC.
Participation in Governance
All Partner Organizations participate in ICC's governance through the Management Committee, sharing responsibility for key decisions, providing guidance in devising ICC's strategic direction and approving the Centre's budget, financial reports and services rates.